Schedule a notification bar
Although it only takes a few minutes, sometimes you just don't have the time to create and set up a new notification bar. This can easily happen during the Christmas season or in the summer when you try to spend less time in front of your computer. That's when the ability to schedule a notification bar will be useful for you because you can create them in advance.
All you need to do is to set your notification bar to active and select the right start and end dates for the visibility.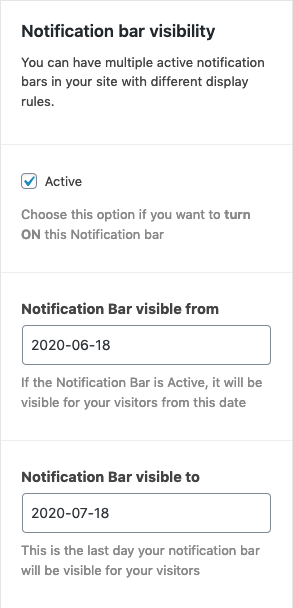 That's it. Your notification bar will be visible for the visitors during the defined timeframe.
There are many other features in the plugin that can help you grow your business.
If you have any questions, don't hesitate to get in touch via chat (bottom right corner) or email at hello@smartnotificationbar.com.