Use a custom background image in your notification bar
While in most cases a solid background color works fine, there are some occasions when you'd like to highlight your message in your notification bar a bit more. That's when custom background images can help you.
Uploading a background image is just as simple as adding a photo to your posts. The feature is using the well-known WordPress media manager where you can upload and edit your images.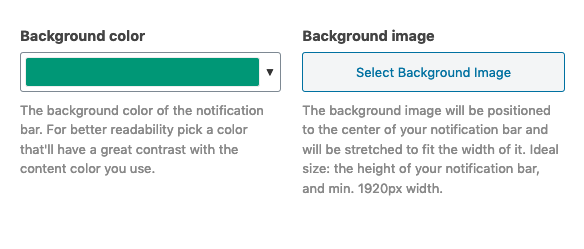 The selected background image will be positioned to the center of your notification bar and will be stretched to fit the width of it.
You can also use transparent background images in combination with the background color.
Once your background feels right, take a look at other color settings of your notification bar.
If you have any questions, don't hesitate to get in touch via chat (bottom right corner) or email at hello@smartnotificationbar.com.